Stucco, Insulation, & Siding Installation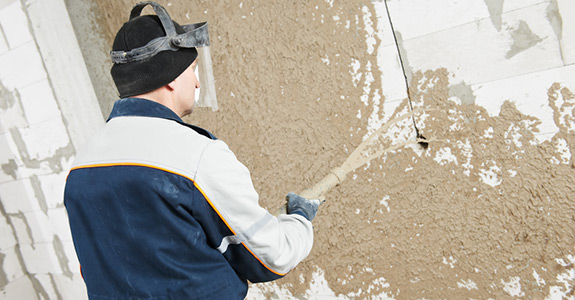 Kent Greenwood Plastering Co. is known for providing durable, aesthetically pleasing and reliable interior and exterior siding installation. One of the things that has made us the leading insulation and plastering service in Granby and Newton County, MO, is our commitment to using products, materials and brands from manufacturers we know and trust to equip your home with durability and value you can rely on. We work with:
However, we aren't limited to our favorite brands, and we're happy to work with any other products and materials you prefer for our many services, which include:
Interior plastering and insulation installation: We can meet all your interior wall needs, providing interior plastering in Newton County, MO, and even unique interior siding when appropriate, including EIF systems and stucco installation. Our design services marry both form and function in perfect union, combining beautiful finishes with specific insulation services, including cool or heat insulation.
Exterior siding: To boost your property value and make your home's exterior as appealing as it's interior, we provide comprehensive exterior siding services, including stucco services, masonry, cement siding, and other finishes that add an elegant touch to your home and offer insulation installation as a bonus feature, lowering your energy bills year-round.
For quality insulation, siding and stucco installation, Newton County, MO, residents turn to Kent Greenwood Plastering Co. Contact us today!